Our Vision
To lead in providing high-quality legal services; to build on mutual respect for clients, staff, and others; to advocate for justice; and to add maximum positive value to all who request legal assistance.
Our Mission
To provide high-quality legal services to Maryland's poor through a mix of services and to bring about the changes poor people want in the systems that affect them.
Our Values
To grow out of in-depth conversations with our clients across the state about the issues that they and their families face everyday. Maryland Legal Aid has adopted a human rights framework to our advocacy.
Maryland Legal Aid (MLA) is the largest provider of free, direct legal services in Maryland and the state's 3rd largest law firm*. As a private, non-profit law firm, MLA provides a full range of free civil legal services to low-income people statewide, in Baltimore City and in Maryland's 23 counties, from 12 office locations. Financial support for our services comes from federal, state and local governments, foundations, law firms, the United Way, and from individual donors.
MLA handles civil (not criminal) cases involving a wide range of issues, including child custody, housing, public benefits, consumerA state or federal law designed to protect consumers against improperly described, damaged, faulty, and dangerous goods and services as well as from unfair trade and credit practices. Including Legal Issues like: bankruptcy, collections, garnishment and repossession. More law (e.g., bankruptcyA legal procedure for dealing with debt problems of individuals and businesses. More and debt collectionTo collect a debt or obtain payment; To recover goods sold on credit or in installments when the buyer fails to pay for them. More), and criminal record expungementsRemoving convictions from criminal records. to remove barriers to obtaining child custody, housing, and employment.
Many of MLA's local offices represent children in CINA (Child in Need of Assistance) proceedings. Other vulnerable populations, such as victims of abuse and domestic violence, seniors, migrant farmworkers, veterans, and nursing home and assisted living residents, also receive specialized representation. MLA's services include representation before federal and state trial and appellate courts, brief advice and counsel, and referrals to other sources of assistance.
*The Daily Record 2019
Senior Management

Wilhelm H. Joseph Jr., Esq.
Executive Director
Stuart O. Simms, Esq.
Chief Counsel
Gustava Taler, Esq.
Chief Operating Officer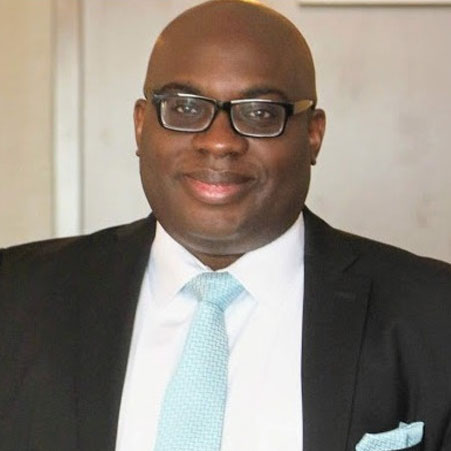 Chijioke Akamigbo, Esq.
Deputy Chief Counsel
Amy L. Petkovsek, Esq.
Deputy Chief Counsel
Cornelia Bright Gordon, Esq.
Director of Advocacy for Administrative Law
Todd Cagwin, Esq.
Director of Training & Pro Bono
Gregory L. Countess, Esq.
Director of Advocacy for Housing and Community Economic Development
Graham Cowger
Director of Development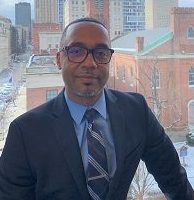 Anthony H. Davis, II, Esq.
Director of Advocacy for Consumer Law
John Jeffcott, Esq.
Director of Information Technology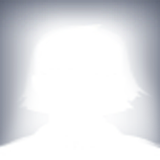 Mitra Ghahramanlou
Controller
Jennifer L. Lavella
Director of Marketing & Communications
Erica I. LeMon, Esq.
Director of Advocacy for Children's Rights
Colleen E. Russell
Director of Administrative Services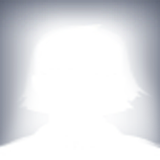 Bobbie Steyer, Esq.
Director of Advocacy for Family Law
Jennifer W. R. Schauffler
Director of Grants, Contracts, and Compliance
Phillip C. Stillman
Chief of Human Resources
Board Members
Client Board Member Application:
Maryland Legal Aid is currently recruiting new client board members to join its Board of Directors.
Warren Oliveri, Esq.
President
Gwendolyn Johnson
Vice President
Marquita Wise-Jones
Secretary
Richard L. Wasserman, Esq.
Treasurer
Jo M. Glasco, Esq.
Member At Large
Jessica A. duHoffmann, Esq.
Ronald E. Richardson, Esq.
Justice for George Floyd
---
The murder of George Floyd was a watershed in the pursuit of justice, and stands out as one of the most horrific I have personally witnessed in my life-long fight for racial and civil justice and equality. After the heinous nature of Mr. Floyd's death and the world wide grief and anger it evoked from people of all backgrounds, it is hoped that the recent guilty verdict in his murder renders some relief, if only momentary.
Many individuals and communities which MLA serves have been particularly devastated by the pandemic and recent and historical patterns and instances of racial injustice. The triple threat which confronts this country now—the pandemic, the economic fallout, and the racial reckoning—has not subsided, and MLA continues to address the needs of clients and communities in the most efficacious way possible.
Wilhelm H. Joseph, Jr., Esq.
Executive Director
Human Rights Framework
---
Maryland Legal Aid was among the first legal services organization in the country to adopt a human rights framework to its advocacy. The idea grew out of a needs assessment in 2009 with our clients across the state about the issues that they and their families face every day. Among their major concerns were finding affordable housing, earning a living wage, and receiving proper healthcare.
The problems identified from the assessment were not limited to the clients with whom we spoke—they were systemic and, as such, needed to be dealt with in a broader, more holistic manner. To do that, Maryland Legal Aid looked inward to our roots as "poverty warriors" and decided to join with advocates from a cross-section of disciplines who were leading the worldwide struggle for human rights.
Human rights are rights that every person has just because they are part of the human race. The concept of modern human rights grew out of the Second World War, when world leaders and governments developed a way to promote the concepts of peace, freedom, and dignity among the citizens of the world. What they created was the Universal Declaration of Human Rights (UDHR), which declares that everyone is equal in dignity and entitled to certain rights and freedoms, including social and economic rights.
In the United States, we have the Bill of Rights. These are the rights enshrined in our Constitution that limit what the government cannot do—for example, it cannot stop us from assembling or hold us without due process. Something that the Bill of Rights does not talk about, though, is what the government must do—for example, that it must provide education or access to health care, or housing, or unemployment benefits or food. This is where human rights come into play. For a person to live in dignity, all of these things are necessary and connected and government has a duty to fulfill these things for its people. This is what Maryland Legal Aid believes, too.
For more than 100 years, Maryland Legal Aid's work has been about upholding the principles and values behind human rights. Maryland Legal Aid's human rights framework enables our advocates to fight for and assert clients' rights in new international and regional forums, and bring the conversation about social and economic rights to the forefront of legal advocacy.
More Information:
Maryland Legal Aid's brochures are to be used for general information only and are not intended to provide specific legal advice. Every effort has been made to ensure the accuracy of the material presented in the brochures. To understand how the law applies to your individual circumstances, however, you should seek legal counsel. In addition, please check our
contact page
for the most up-to-date list of Maryland Legal Aid office locations and telephone numbers.