Maryland Legal Aid provides a full range of free civil legal services to financially eligible individuals from 12 office locations. Our legal work helps to protect peoples' basic needs and human rights.
Consumer
Collection
To collect a debt or obtain payment; To recover goods sold on credit or in installments when the buyer fails to pay for them. More
& Debt
Contact us if you are being sued or harassed by a debt collector, being sued for a student or medical loan, if your property has been repossessedRepossession refers to taking back property through judicial processes, foreclosure, or self-help when a borrower fails to make required payments. More, if your wages are being garnishedGarnishment: a court order directing that money or property of a third party (usually wages paid by an employer) be seized to satisfy a debt owed by a debtor to a plaintiff creditor. More, or if you are facing foreclosure and/or if you want to file bankruptcyA legal procedure for dealing with debt problems of individuals and businesses. More.
Contracts/Warranties
Get help from an attorney to understand things included in contracts or warranties, or if you are being sued for breach of contract.
Other
Consumer
A state or federal law designed to protect consumers against improperly described, damaged, faulty, and dangerous goods and services as well as from unfair trade and credit practices. Including Legal Issues like: bankruptcy, collections, garnishment and repossession. More
/ Finance
We can help clients who have legal questions and concerns related to their specific financial situation.
More Information
Additional issues include:
Bankruptcy
Collection Practice
Loans Installment Purch.
Predatory Lending Practices
Public Utilities
Unfair and Deceptive Sales and Practices
Employment
Wage Claims and other
FLSA
The Fair Labor Standards Act (FLSA) establishes minimum wage, overtime pay, recordkeeping, and child labor standards affecting full-time and part-time workers in the private sector and in Federal, State, and local governments. More
Issues
We can provide brief advice for clients who seek to recover backpay or unpaid wages for work performed.
More Information
Additional issues include:
Agricultural Worker Issues
Employee Rights
Job Discrimination
Other Employment
Family
Custody/Visitation
There are different types of child custody, which includes visitation, and we can provide brief advice and/or representation for parents seeking custody of their children.
Divorce/Separation
We provide brief advice and representation for clients seeking a divorce, separation, or annulment.
Domestic Abuse
Violent or aggressive behavior within the home, typically involving the violent abuse of a spouse or partner. More
We offer holistic civil legal assistance to victims of domestic violence and sexual abuse through partnerships with TurnAround, Inc., CHANA and the Prince George's County Family Justice Center.
Support
We can link clients to a variety of support services that help with issues such as housing, unemployment, temporary cash assistance and/or food stamps, and mental and medical health resources.
More Information
Additional issues include:
Adult Guardian/Conservatorship
Name Change
Other Family
Parental Rights Termination
Paternity
Health
Long Term Health Care Facilities
We assist clients with maintaining and planning for long-term care solutions, including planning for incapacity.
Additional issues include:
Home and Community Based Care
Medicaid
Medicare
Other Health
Private Health Insurance
State and Local Health
Housing
Federally Subsidized Housing
Everyone has the right to a safe and affordable place to live. Contact us if you need help securing or maintaining a housing voucher.
Homeownership/Real Property
We can assist clients with change of deed, tax sales, and other legal issues related to owning a home.
Mortgage Foreclosures
The action of taking possession of a mortgaged property when the mortgagor fails to keep up their mortgage payments. More
If you are behind on paying your mortgage, Maryland Legal Aid's Foreclosure Legal Assistance Project may be able to help. Call (888) 213-3320 for more information.
Other Housing
We can help clients who are facing homelessness by linking them with programs and resources, and possibly providing legal assistance that might remedy their legal issues and prevent homelessness.
Private Landlord/Tenant
We provide representation to tenants in rent court and brief advice for tenants who need help filling out forms or who wish to self-represent in court.
Public Housing
Find out if you qualify to receive public housing and get help maintaining your public housing voucher. You can visit one of our local community legal clinics for help.
Videos about Rent Court
Rent Court for Landlords
Rent Court for Tenants
Rent Escrow
Additional issues include:
Housing Discrimination
Housing Preservation
Mobile Homes
Mortgage Predatory Lending/Practices
Income Maintenance
Social Security
Any government system that provides financial assistance to people with low or no income. More
We can help clients obtain Supplemental Security Income (SSIFederal benefits available for seniors, survivors, people who are disabled, unemployed, or injured on the job. More) based on their total income and assets.
SSDI
Social Security Disability (SSD, or SSDI) - Federal benefits available for people who are disabled. More
If you are disabled and unable to work, we may be able to help you obtain Social Security Disability Insurance.
SSI
You might qualifity for Social Security Insurance (SSI) if you are a senior, disabled or unemployed. We can asssit clients with filling out forms and preparing for administrative hearings related to obtaining SSI benefits.
Unemployment Compensation
We can help clients complete the process required to receive unemployment compensation.
Additional issues include:
Food Stamps
Other Income Maintenance
State and Local Income Maintenance
TANF
Veterans Benefits
Individual Rights
We help remove convictions on Maryland criminal records that are eligible for expungementRemoving convictions from criminal records.. For help, visit one of our upcoming expungement/legal clinics.
Other
Individual Rights
The rights of each individual to pursue life and goals without interference from other individuals or the government. More
We can assist clients whose civil/individuals rights may have been violated.
More Information
Additional issues include:
Civil Rights
Disabled Rights
Mental Health
Miscellaneous
Wills and Estates
We can provide brief advice for clients who need help drafting wills and/or advanced directives.
Additional issues include:
Advance Directives/Powers of Attorney
Fraud & Elder Abuse
Legal Assistance to Non-Profit Organization or Group
Licenses
Municipal Legal Needs
The Community Lawyering Initiative
---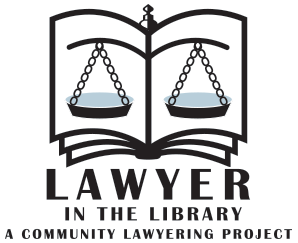 Maryland Legal Aid's
Community Lawyering Initiative
brings civil legal services and assistance for criminal record expungements directly to people in underserved neighborhoods and communities. Through this initiative, attendees can visit a number of weekly and monthly clinics where Maryland Legal Aid legal staff and and volunteers provide free, brief, one-on-one civil legal advice and criminal record expungements.
State & Regional Services
---
Maryland Senior Legal Helpline


(866) 635-2948

The Maryland Senior Legal Helpline is a free telephone hotline for people living in Maryland, aged 60 years or older. Attorneys who staff the helpline provide brief legal advice to callers or give callers a referral to another legal resource or an appropriate public or private agency. By providing these services over the telephone, seniors can get help for their legal problems without having to leave their homes.

Joining Forces Project
(443) 863-4040

Maryland Legal Aid's Joining Forces project (Veterans' Hotline) is a free, statewide legal telephone hotline specifically for low-income individuals who have served in any branch of the military—regardless of their discharge status. Callers receive direct and immediate access to legal assistance and brief advice on a wide range of civil legal issues.

Ryan White Project
(866) 635-2948

The Ryan White Project provides free legal services to Maryland residents who are HIV positive or who have AIDS and live in Baltimore City or Anne Arundel, Baltimore, Carroll, Harford, Howard, or Queen Anne's counties. Proof of residency, income, and HIV/AIDS status are required to open a case. Legal assistance provided by Maryland Legal Aid is designed to address the health-harming legal needs of people living with HIV/AIDS, and to enable them to focus on fighting the effects of HIV/AIDS and staying well. Assistance provided by Maryland Legal Aid is an essential component of a holistic and comprehensive continuum of care for each client.

More Information

---

For more details about who is eligible for services, see Income Guidelines. For those who qualify, there is NO FEE for Maryland Legal Aid's services.
Grievance Process
---
You have the right to appeal a decision that you are not financially eligible for Maryland Legal Aid's services or that we cannot handle your specific issue. The first step is to contact the chief attorney of the office making this determination. If you are not satisfied with the chief attorney's decision, you may submit a complaint to Maryland Legal Aid's Executive Unit.
If you have a complaint about how your case is being handled, you should contact the chief attorney of the office that is providing assistance to you. If you are not satisfied with the chief attorney's response, you may contact Maryland Legal Aid's Executive Unit. If the Executive Unit is unable to resolve the matter to your satisfaction, you may submit a complaint to the Grievance Committee of Maryland Legal Aid's Board of Directors.
To contact the Executive Unit or the Board of Directors, write to:
Maryland Legal Aid
500 East Lexington Street
Baltimore, Maryland 21202
Maryland Legal Aid's brochures are to be used for general information only and are not intended to provide specific legal advice. Every effort has been made to ensure the accuracy of the material presented in the brochures. To understand how the law applies to your individual circumstances, however, you should seek legal counsel. In addition, please check our
contact page
for the most up-to-date list of Maryland Legal Aid office locations and telephone numbers.