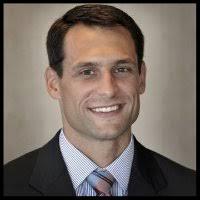 Todd Cagwin joined Maryland Legal Aid in March as a staff attorney with the Community Lawyering Initiative. He is a graduate of Franklin & Marshall College and Western New England University School of Law. Todd's previous experience includes a clerkship with the Anne Arundel County Circuit Court and as a solo practitioner.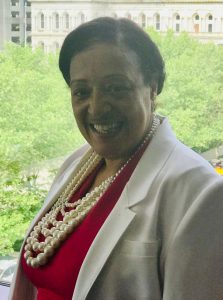 Paralegal Robin Martin is a graduate of Baltimore City Community College and is currently working on her bachelor's degree in Psychology at Coppin State University. She previously worked at Butler, McKeon & Associates, P.A. for 12 years as a legal assistant/paralegal. Prior to that she worked for the Baltimore County Department of Social Services in the Drug Abuse Unit, Domestic Violence Unit, and the Young Parent Support Center assisting teen mothers with schooling, day care, and establishing healthy relationships.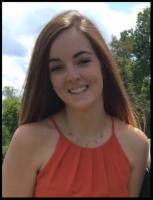 Paralegal Alyssa Smith is a recent graduate of Towson University where she majored in Political Science and Women's Studies and is currently a student at the University Of Baltimore School Of Law. Her previous legal experience includes working at Kerr McDonald, LLP. After completing law school, Alyssa looks forward to pursuing her career as a public interest attorney.
Rashad James
joined Maryland Legal Aid in November 2017 as a staff attorney with Maryland Legal Aid's 
Community Lawyering Initiative
. Rashad earned his bachelor's degree in Sociology from the University of Maryland Eastern Shore, his master's in Sociology from North Carolina Central University, and his law degree from the University of Maryland School of law. Rashad previously worked as a sociology professor. As an attorney for the
Community Lawyering Initiative
, Rashad looks forward to providing legal assistance to those people in our community who need help the most.
Christina Ochoa
joined Maryland Legal Aid in December 2017 as a Staff Attorney for the
Community Lawyering Initiative
. She is a graduate of the University of South Carolina and the University of Baltimore School of Law, and speaks fluent Spanish. Before joining Maryland Legal Aid, Christina worked at a housing nonprofit and before that in the private sector before realizing her calling was in public interest work.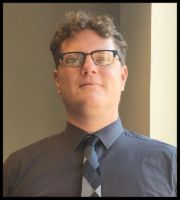 Scott Yaw
is the new Administrative and Data Coordinator for Maryland Legal Aid's Program Development and Compliance Unit. Before joining Maryland Legal Aid in May, Scott worked for 10 years as a law librarian and receptionist at Stone, Pigman, Walther & Wittman, L.L.C. in New Orleans and for 8 years as a researcher for the nonprofit Vera Institute of Justice. Scott has a Bachelor of Arts in Religious Studies from Loyola University in New Orleans, and attended Harvard Divinity School.
Alec Chase
joined Maryland Legal Aid in April as a marketing communications intern. Alec is currently a rising senior at Towson University where she is majoring in Mass Communications with a concentration in public relations. Alec's previous communications experience includes working and interning in eCommerce operations for Stanley Black and Decker (Towson).