Helen Zhang joined Maryland Legal Aid in July as a new staff attorney for the Foreclosure Legal Assistance Project (FLAP) in Maryland Legal Aid's Statewide Advocacy Support Unit.
A native of China where she was already an attorney, Helen graduated in the top 9% of her law school class and later received her U.S. law degree from Washington University in St. Louis School of Law while serving as a teaching assistant, completing an internship with the Sierra Club, and taking the Maryland Bar Exam--all in her final semester!
Jacob "Jake" Fishman  joined Maryland Legal Aid in May as a new staff attorney in the Baltimore City Administrative Law Unit.
Jake graduated from James Madison University in 2010, majoring in psychology and minoring in English. He graduated from Northeastern University School of Law in Boston where he earned a dual degree in law and a master's in Law and Public Policy.
Prior to Maryland Legal Aid, Jake clerked for Judge Susan Souder with the Baltimore County Circuit Court. During law school, Jake also had several internships including with the Massachusetts Court of Appeals, the Maryland  Department of Health, and at the Baltimore City Law Department.
Jake enjoys being able to make positive changes in peoples' lives and the challenge of taking on a new case. His future aspirations are to continue in a career that allows him to work with clients directly and help build a more equitable society.
Keith Ferrier joined Maryland Legal Aid in July as a staff member in the Baltimore City Intake Services Unit.
Keith graduated from Towson University in 2011 and earned his law degree from the University of Baltimore School of Law. Keith previously clerked for Judge Michael J. Finifter and was an associate attorney at Craig M. Kadish & Associates, LLC, a private, statewide criminal law practice in Baltimore City.
Keith enjoys that every day is different in the Intake Services Unit with different legal issues and that he gets to meet and help a variety of people. His goal is to learn a new language and to receive one stamp on his passport every year.
Darlene Fearson
joined Maryland Legal Aid in July as the new Administrative Assistant for the Baltimore City Housing/Consumer Law Unit.
Previously, Darlene worked at the University of Pittsburgh Medical Center in Lancaster, PA where she was employed in the Inpatient Behavioral Health Unit as an Administrative Assistant.
Darlene has an Associate Degree in Computerized Office Management and is working towards a Bachelor's Degree in Business Administration.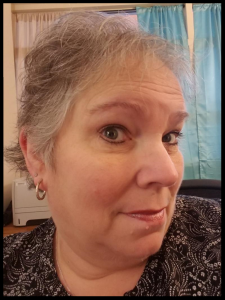 Keith Kanick joined Maryland Legal Aid in July as a System Adminstrator in the Information Technology Unit.
Keith's background includes both cloud and on-premises applications, network and system administration, troubleshooting skills, and hands-on experience working with complex IT systems.
Keith previously worked at GlenRidge Healthcare Solutions where he played a critical role in setting up their IT infrastructure.